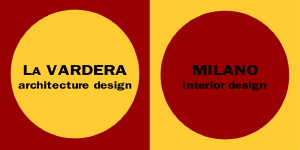 Gregory La Vardera Architect
Milano Interior Design
Our practice is based in Merchantville, NJ close to Philadelphia. We have been practicing here since the 1980s, Karen graduating from Drexel University, Greg from Rensselaer in New York. We've both studied design in Italy during our formative years, the experiences informing our design sensibilities; Karen's natural strength in color, Greg's interest in modern design and facility with historic styles.
Our local practice is a mix of residential additions and re-inventions, as well as design sensitive business and institutional work. Beyond the local region our home designs have led to projects outside the Delaware Valley and some publication of our work. Our best match is with Clients who are interested in design and using it to make the most of their projects, whether for their domestic life or to further the mission of their work.